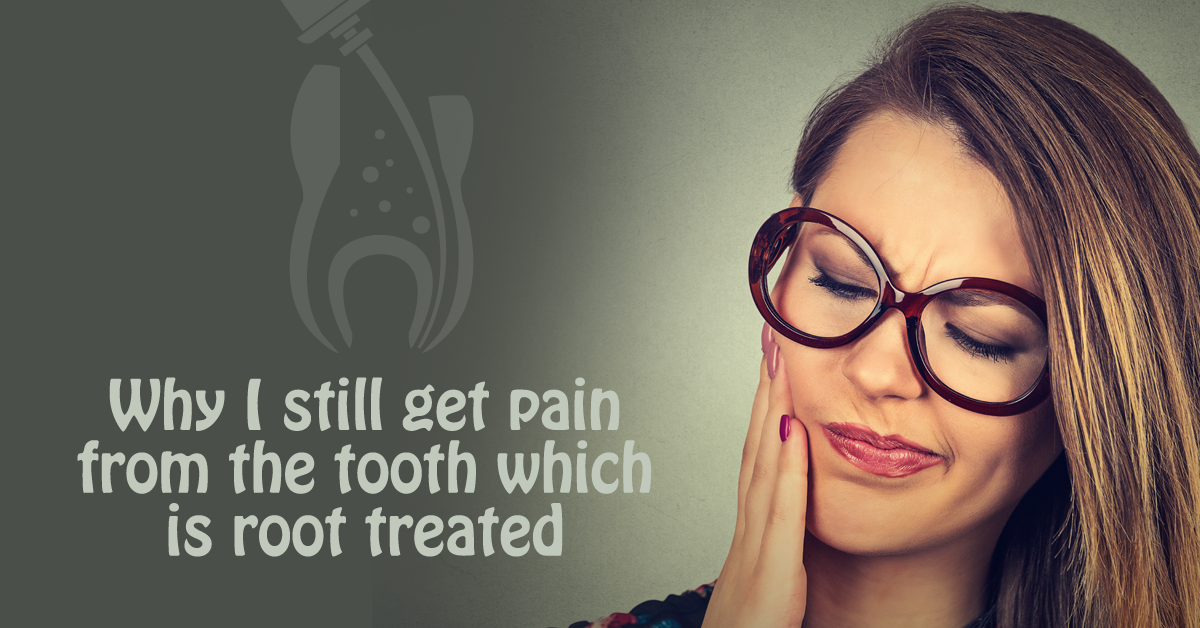 Why I still get pain from the tooth which is root treated and there is no nerve anymore?
article by Raha Sepehrara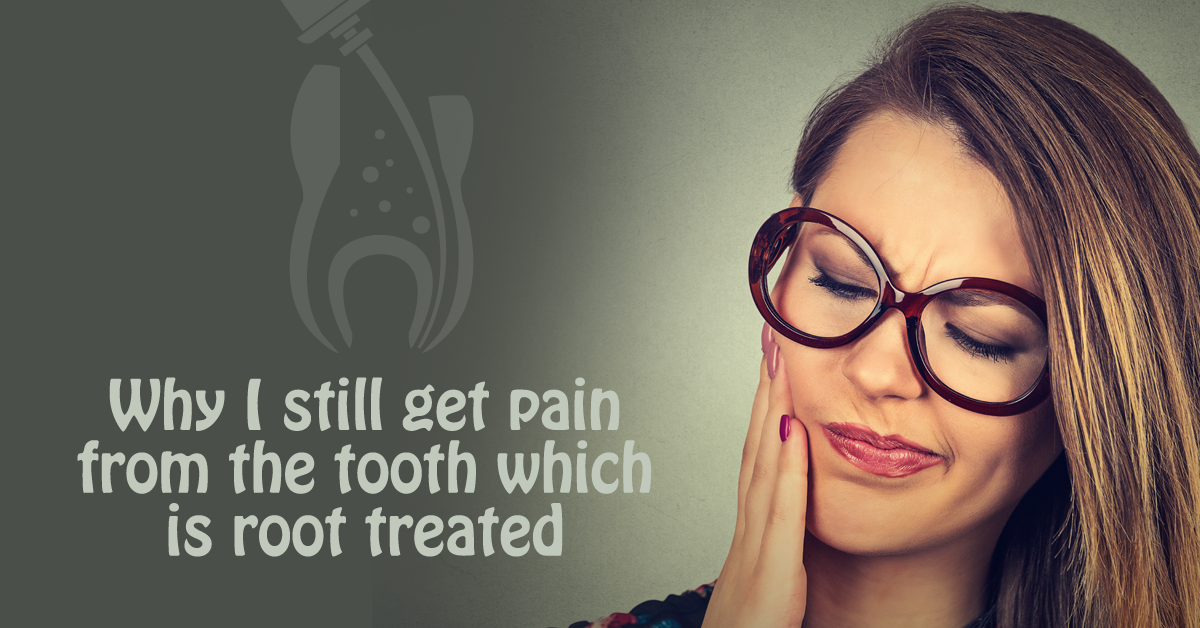 A root canal is a very complex 3D entity and, together with resistant bacteria, create an environment difficult to treat. In other words, a root canal treatment is a time-consuming procedure that requires high precision, among others, to save your tooth and eliminate infection in your body.
Normally, you won't have any pain after you have had a root canal delivered well. However, there are cases where patients do experience pain in the dead tooth (and by dead, we mean a tooth with no more nerves inside it). Unfortunately, not all the root treated teeth remain pain-free and stable for the rest of our lives and where is why.
Most Common Causes for Tooth Aches after a Root Canal
If a tooth becomes painful after a while or even straight after the root canal treatment, it is vital to understand the nature of the bacteria causing pain and the infection process.
1: Waking Up Bacteria
One reason could be because bacteria remain alive in very deprived conditions with lack of oxygen and nutrients available to them (i.e. somewhere inside of the treated canal small niche). At the right time and conditions, these bacteria "wake up" and continue growing, again leading to infection; hence, symptoms of pain, swelling, and tenderness.
That aside, the canal could also get re-infected if the restoration filling is leaking. For that reason, it is crucial the treated teeth to be tightly covered with high-precision crowns.
2: Irritation of the Periodontal Tissues
If the pain is intense, it could mean you are having complications related to the periodontal tissues, providing the nerves have been successfully removed from the tooth. You don't feel pain from the tooth anymore but from these tissues. The tooth aches because of the existing inflammation of the periodontal ligaments around the tips of the root of the infected tooth. Also, the increased blood flow occurring when the periodontal tissues try to heal is another reason for feeling tooth pain and tenderness.
3: Abscess (Infection)
This is when the tip of the root gathers fluid and pus and forms a new abscess due to bacteria-related bone infection. These are bacteria forced beyond the tip of the root at any stage of the endodontic procedure and infect the jaw bone. This means that the tissues surrounding the tooth roots receive enormous pressures that cause pain, and sometimes swelling. Therefore, it is critical the dentist is certain the infection is entirely eliminated before restoring the tooth.
Other causes can include hyper occlusion, which is when the treated tooth is made longer than it should have been and hits the opposing teeth during bite.  Again, it is vital to take every step with extreme caution when performing a root canal. Finally, it could be a so-called ghost pain that is normal to feel and will go away on its own in a few days.
As you can see, undergoing a root canal therapy is no walk in the park nor should it be performed by just about anybody. You need to be very careful who you trust such a complex procedure with, to minimise or eliminate complications completely. And, if you are feeling nervous about having a bad tooth that may require a root canal, The Dental Suite can take a huge burden off your shoulders. We practice sedation dentistry, which is the latest dentistry has to offer right now to patients with dental phobias. Regardless of what in a dental clinic causes you fear, we have left it out of the equation.
In our meticulously designed practice, we welcome you with relaxing music, hearty smiles, and soothing aromatherapy, offering you advanced care. A root canal doesn't have to be painful or cause more problems than before. Now it's time to take that step and claim your pain-free, stress-free, WOW experience! You deserve it!
Share this article
There is no comments on this post.
Leave a Reply
Your email address will not be published. Required fields are marked *